Emergency?
Call 911 Immediately
When an emergency strikes, you don't have to go far to receive quality care. The emergency room (ER) at Powell Valley Healthcare is open 24 hours to serve the members of our community suffering from serious or life-threatening medical problems.
For medical issues that are not an emergency, we recommend visiting us during operating hours at the Fast Track.
Specialized care for medical traumas
All of our ER physicians and nurses have received specialized training in handling medical traumas. Our team's dedication has earned us a Community Trauma Hospital designation by the Wyoming Trauma Program.
In the event of a serious accident, our trauma team—consisting of an ER doctor and nurses, a surgeon, a nurse anesthetist, respiratory therapist, lab personnel and a radiology technician—assembles. They work together to stabilize the patient who is then treated here at Powell Valley or transferred to Billings for specialized care.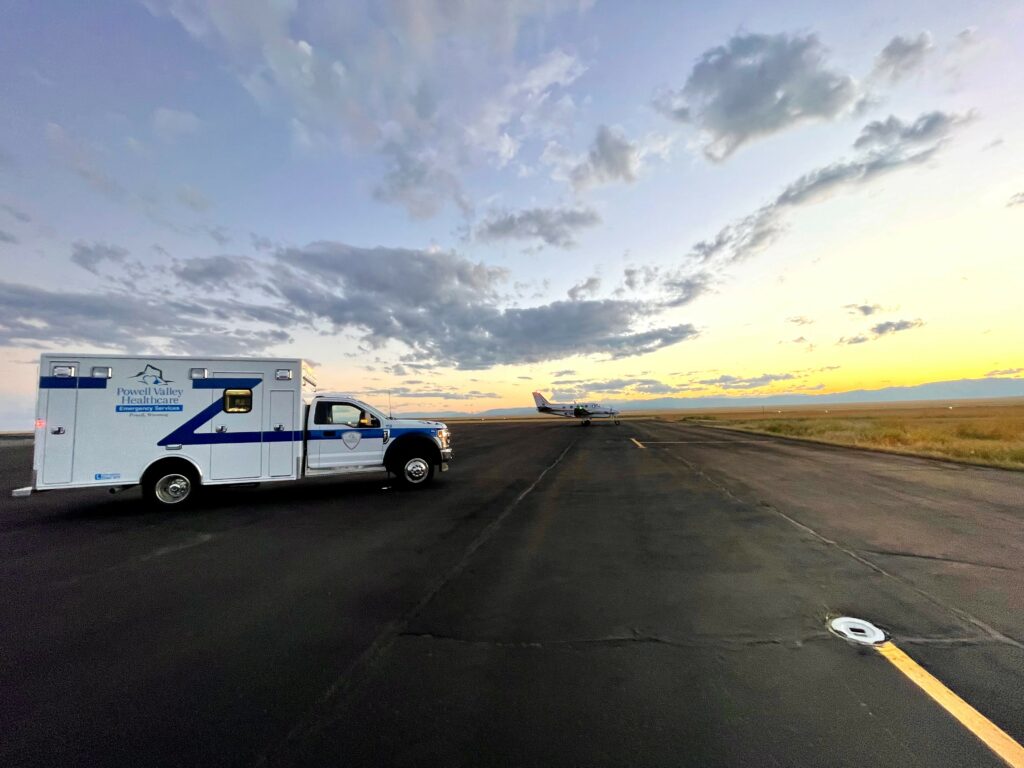 Medical air transport and ambulance services
The Powell Valley ER partners with local air ambulance companies to quickly transport patients in need of specialized services and facilities.
We have our own team of expertly trained emergency medical technicians (EMTs) who respond to emergency calls in one of our well-maintained ambulances. Our ambulances are also available for inter-facility ground transportation, should that become necessary for the patient.