Neil Earhart, Powell, Wyoming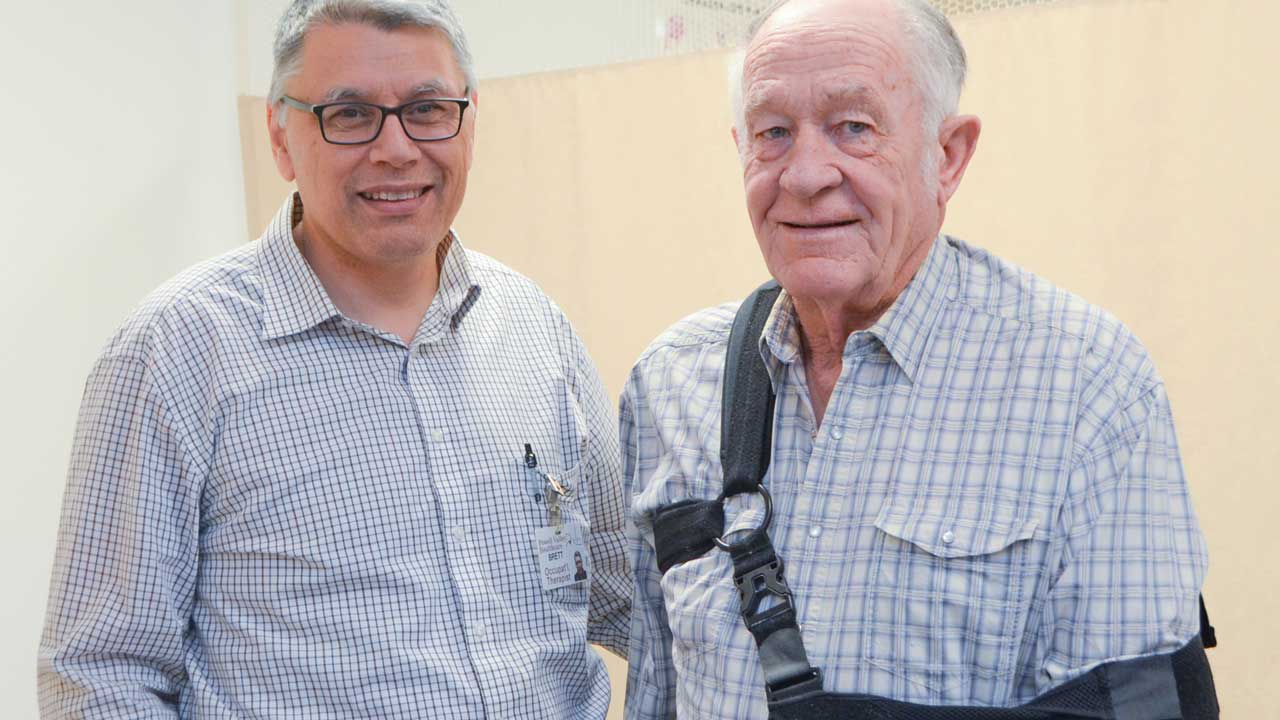 "I had total shoulder replacement surgery at Powell Valley Healthcare on December 3, 2018. I was very happy with the care I received, starting with the professionalism of the doctors and their staff.
Dr. Jarvis and Greg Clark were professional and very knowledgeable about the condition of my shoulder and the surgery needed to repair it. Dr. Jarvis was very accommodating as far as the date of surgery based on my preferences. They were thorough and helpful in explaining the whole procedure. Dr. Christensen performed my pre-op physical and was also helpful and kept me informed.
Before surgery, the nurse, Aaron, and anesthetist, Stephen, did a great job explaining their procedures and preparation for surgery. Post surgery, everyone kept me informed and answered all my questions. The nurses and hospital staff were all wonderful, friendly, and helpful, which made the hospital stay comfortable.
I am working with Brett Soloai for my shoulder rehabilitation. He has been great in helping me understand the process and measuring my progress. I'm pleased that I have had very little pain, considering all I have been through.
Overall it was a very positive experience thanks to the people of Powell Valley Healthcare."
Mikayla Eckerdt, Powell, Wyoming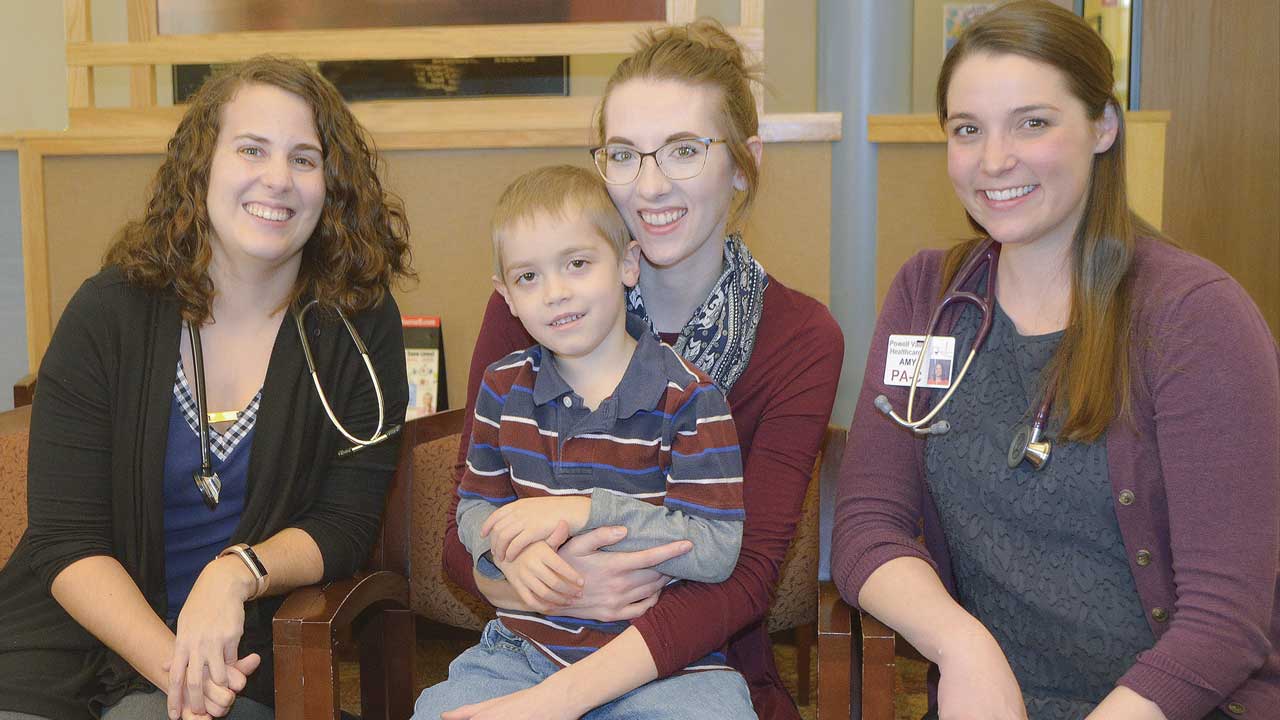 "Having a child with rare and complex medical needs can be exhausting and difficult. Even more difficult can be finding providers who are capable and compassionate, but that is exactly what we have experienced at Powell Valley Healthcare.
Our son was born with a rare genetic condition called Primary Ciliary Dyskinesia and Situs Inversus Totalis. His condition is very similar to Cystic Fibrosis and his organs are backwards. We have seen countless doctors throughout his life, bouncing around due to military service. When my husband left active duty, we moved home and established care with Powell Valley Clinic.
It was a breath of fresh air to see providers who listened to us, and who were willing to coordinate care with our specialists in Billings.
Since then, each and every visit, whether we're seeing Dr. Comer, Amy Buck, or Jana Keeler, we are treated with the utmost kindness and respect. They have gone above and beyond every time to help me as a special needs parent by providing incredible care for my child.
Dr. Comer has become our family's primary doctor and we couldn't be more thankful for her. She delivered our last baby and our experience was amazing. I felt safe, respected, and encouraged through the entire process.
We are incredibly thankful for the care we receive at Powell Valley Healthcare. Thank you Dr. Comer, Amy Buck, Jana Keeler, and every nurse we see. You truly make the difference for our family."